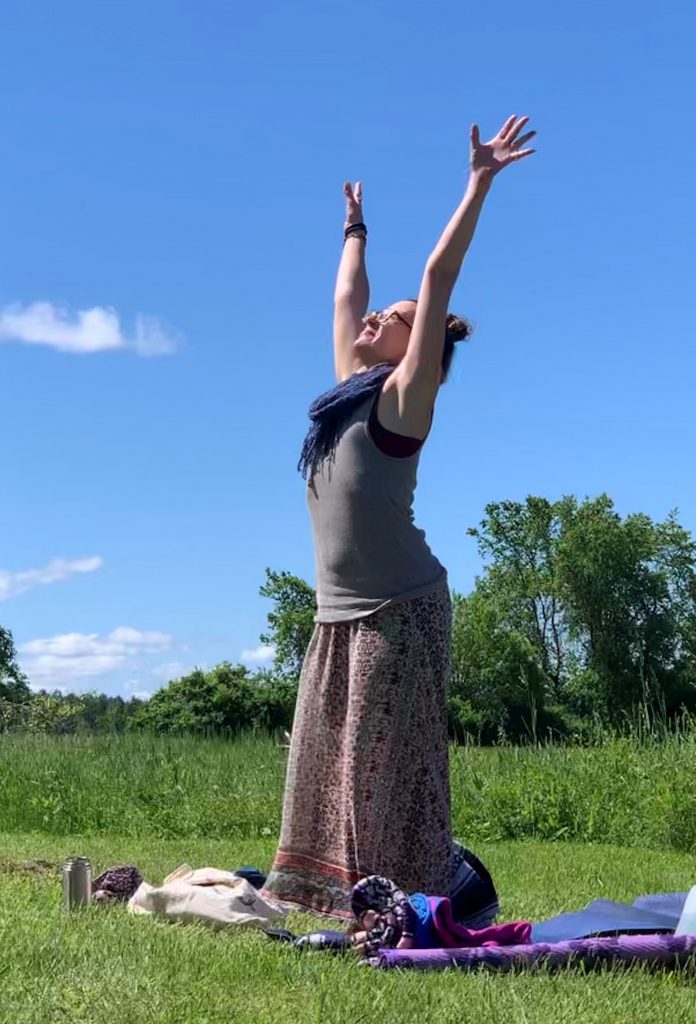 With a personal yoga practice of over 20 years, Linda brings a wealth of experience to the Center. She's practiced Kundalini Yoga with Jai Dev Singh for five years and attended retreats at Tibet House at Menla Mountain in the Catskills with Bob Thurman (the first Westerner to be initiated by HH Dalai Lama to Tibetan lineage). Linda's Sadhana or daily practice is noteworthy, as consistency of practice is paramount to change.
Throughout her classes, Linda applies Eastern teachings to contemporary culture in a practical way. She advances a nonjudgmental, fun teaching style rooted in a compassion-centered philosophy. Linda integrates meditation and yoga methods that reduce fear and anxiety, while promoting calm and harmony. Linda blends a variety of Kundalini poses and breathing techniques throughout her sessions. Her practice encourages growth of the physical and spiritual self, focusing on inner peace and connection.
Linda completed her 200-hour Yoga Teacher Training program at Flying Lotus in 2020. Join her for an invigorating and centering class called Ground & Focus on Tuesday and Thursday mornings at 10am.