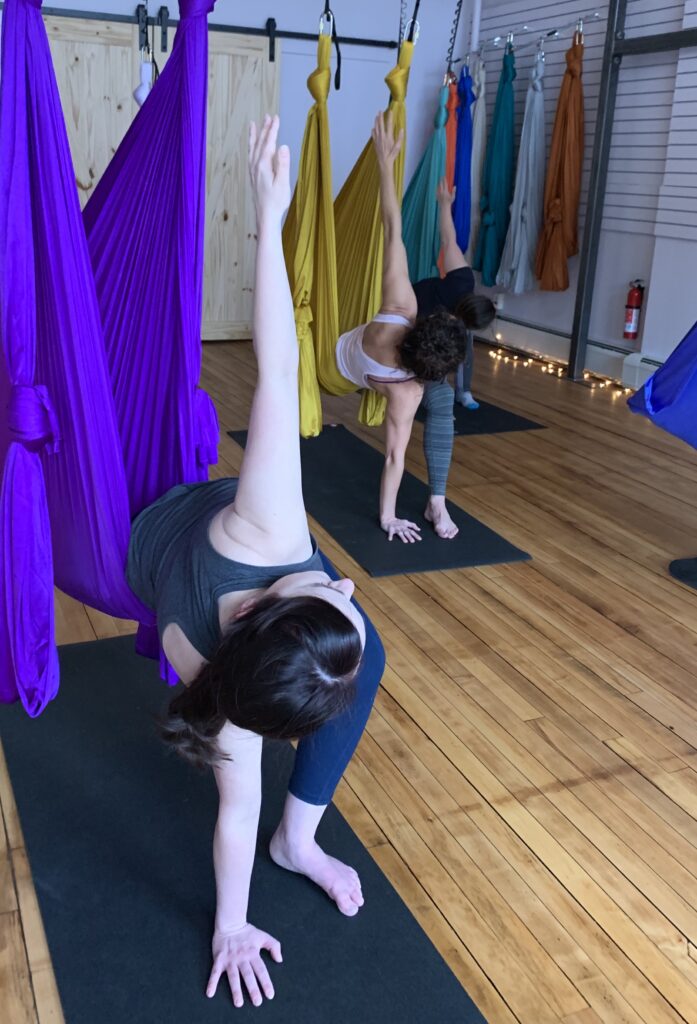 This practice is as varied as the colorful hammocks that fill the studio. Aerial yoga classes range from restorative to vinyasa to flips & tricks and anything in between. The hammock is a yoga tool used to support the body in various postures. We use this tool to help with alignment, lifting, lengthening, and supporting, as well as inverting the body.
Aerial yoga is at its heart a yoga practice. We incorporate meditation, pranayama or breathwork, and other aspects of the 8 Limbs of Yoga by Patanjali into our classes.
Our yoga hammocks were designed by Kerry Tice of CircuSoul Yoga in Sarasota, Florida. Our aerial yoga teachers were trained by Kerry and Cara Levitt, also of CircuSoul.