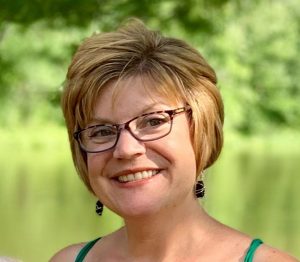 Reiki, or literally "Universal Life Force Energy" is a Japanese healing modality; it is a laying on of hands over your energy centers or "chakras." Energy wants to flow. When it is blocked, pain, fatigue, illness, and disease begin to develop. We all have life force energy flowing through us. Reiki promotes deep relaxation and SELF-HEALING; it allows your energy to flow again. I am not healing you, but rather I am empowering YOU to heal yourself from the inside out. We all have this power inside of us.
I am currently attuned to the Reiki Master/Teacher level having trained under Paula Youmell, RN, Wise Woman Nurse® and Katie Davis, Reiki Master Teacher at Golden Room Reiki. I am also a distributor for Young Living Essential Oils, and I love using and teaching about essential oils, crystals, herbs, sound therapy, yoga, meditation, Tapping/EFT, and so much more that can be used for healing.
My role as Prospect Research Manager for Hillsdale College in Michigan allows me to work remotely from home here in Canton, NY. Previously I spent over 16 years at St. Lawrence University in similar positions. I have my Bachelor's degree in Sociology and Education, and my Master's degree in Education with a School Counseling concentration from St. Lawrence University. My husband, Jamie, and I have four beautiful boys (Noah 22, Chasse 20, Aidan 14, and Daniel 12).
It takes courage to seek your own healing. Let us journey together to find yours!