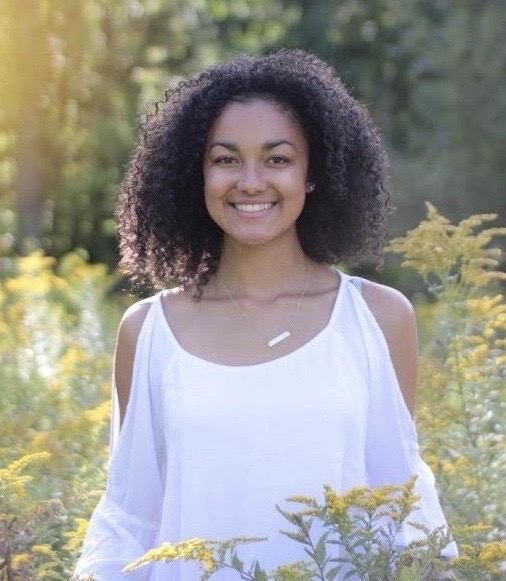 Sarah began her yoga journey as a sophomore in high school. While struggling with anxiety, Sarah discovered the powerful and healing practice that yoga and breathwork offered. Sarah was inspired by how much yoga helped heal and calm her mind, that she wanted to help others find a similar sense of inner peace. During the summer of 2019, Sarah went to The Kripalu Center For Yoga & Health; located in Stockbridge, Massachusetts; to participate in a 200-hour Yoga Teacher Training. After training for four weeks, Sarah's love for yoga grew, and she became motivated to offer Inclusive Kripalu Yoga to her community. Sarah began teaching yoga in her hometown, at Five Elements Living in Colton, NY, and at her college to bring peace of mind to her school community.
Alongside yoga, Sarah is studying Social Work and Gender and Women's Studies. Finding a way to blend the many healing qualities of yoga, social work, and gender and women's studies is Sarah's goal. Her teachings offer inclusivity. It is her goal to create an environment that is welcoming for every "body." Sarah's classes are for all levels, from beginner to intermediate.
Along with inclusivity and presence, Sarah focuses on the breath and a mind/body awareness for healing and well-being. She encourages her class to notice any feelings in the mind or body with compassion and curiosity. Sarah is very excited to begin teaching at Flying Lotus and is looking forward to supporting attendees learning and healing in mind, body, and soul.