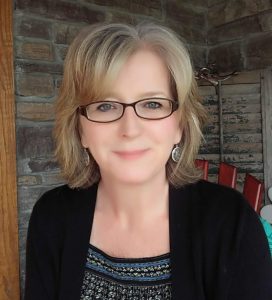 Kelly is a Reiki master and teacher, certified retreat coach, certified therapeutic art life coach, and BrainTap (brain enhancement) Specialist, as well as an early childhood education teacher. 
She is a lover of all things creative and healing. A wife, mother of three, grandmother of three and also a mom to a sweet little Yorkie and a bearded dragon, Kelly works full time in the holistic healing world. Her business is Peaceful Holistic Healing, located at Dr. Harwood's office building in Ogdensburg, NY. She is employed at the Richard E. Winter's Cancer Treatment Center in Ogdensburg and is also a paid volunteer at the Canton Potsdam inpatient addiction Rehabilitation Center in Potsdam, NY.
Kelly will be offering Reiki treatments and BrainTap by appointment, and monthly creative art journaling workshops at Flying Lotus. You do not need to be an artist to enjoy her art sessions…all are welcome to join in and explore their creativity!
Watch for Kelly's workshops in our upcoming schedule (available soon) or call Kelly to schedule your treatments at 315-323-0023